360 Degree Photoshoot
A 360 Degree Panoramic View of Your Enterprise. Attract More Customers with Business Photos
Google has launched a new way for businesses to be seen on the search engine, based on their "street view" mapping technology, known as Google 360 Street View. To assist the great effort of Google, Online biz solution has trained their photographers and partners to capture high quality 360-degree panoramic photo shots of a business or storefront to create an easy-to-use interactive tour that can be available 24*7, from anywhere in the world over the web.
The captured panoramic images can also be published on:
Google+
Google Maps
Other Google Properties
This gives the customer a better sense of the aesthetic layout, decor and beauty of the business interior. Google 360 Business photos will allow the customers to virtually interact, explore and walk around the business. It's simply a magic of experiencing the business without being there physically! 360 Photoshoot will always help the businesses to gain visibility and make a better impression on Google Maps and on Google Search.
360 Degree Panoramic View 
A 360 Degree Panoramic View will give your enterprise a wide publicity over Google Search along with connecting the business to potential customers while they are searching for you and related products / services. Google 360 Photoshoot will allow your customers to have a complete 360-degree view of interactive online experience. It allows you to showcase all the lovable details about your business.
Google 360 panoramic photoshoot 
Google 360 panoramic photoshoot is a great way for business to showcase their culture, unique store features, products and make the business special. We take a high definition panoramic pictures of your store and create the beautiful panoramic shots of your business. All of the photographs of your business will meet Google's high quality standards.
ENGAGE YOUR CUSTOMERS
With Google Street View, your customers can walk around, explore and interact with your business like never before. New customers will be able to really experience your business and appreciate.
SHARE WITH THE WORLD
Not only will these images appear on Google searches, Google Maps and Google+, but you can easily embed panoramic photos on your own website, social media pages and more! Google Street View is fully compatible with mobile devices including i Phones, i Pads, and Android devices. Anyone can reach the target market while they are "On-The-Go!" Be the first among your competitors to provide fully interactive virtual tours on mobile devices!
We handle everything starting with individually tailored content till end-to-end email campaign and programmer management.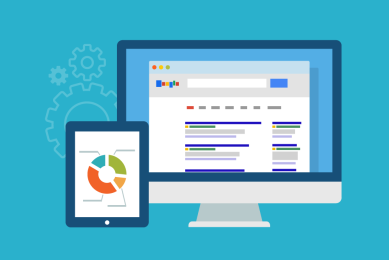 This website achieved Google ranking in two months: Ranks #9 for keyword "certificate attestation…
Increase your online presence by choosing our email marketing services. Our award winning formula combines strategy, implementation and tracking.
14
Tracking & Reporting Parameters
Tell us about your project
Let us help you get your business online and grow it with passion
We design unique style emails with personalized content to help you sell a product, promote a cause or provide a service. We bring your message out to the masses.
"We have a constant flow of new leads thanks to this amazing SEO company. They gave us all the tools to convert leads into customers." Balchandra Joshi
CEO & Founder
"A great company that helps us translate likes, shares and comments into actual new business." Pradnya Kakade
Airframe mechanic
"I have only been working with this agency for a few months but I would recommend them without hesitation. Their client support has been outstanding and they have exceeded all of my expectations. I have worked with many SEO companies but none of them can compare to them."
Ashish Mathesul
Phlebotomist
There is no form with title: "SEOWP: Free analysis request". Select a new form title if you rename it.